An Overview of Sciatica from Dirks Chiropractic
At Dirks Chiropractic, we are here to provide everyone with access to chiropractic care. Treatment from a chiropractor in Greenville can help people overcome a variety of health problems; however, one of the most common reasons why patients come to see us has to do with back pain. While back pain can have several different causes, one of the most common is sciatica. If you are interested in a chiropractor who can treat sciatica, you have come to the right place. Look at some of the helpful information that we have put together for all our patients below!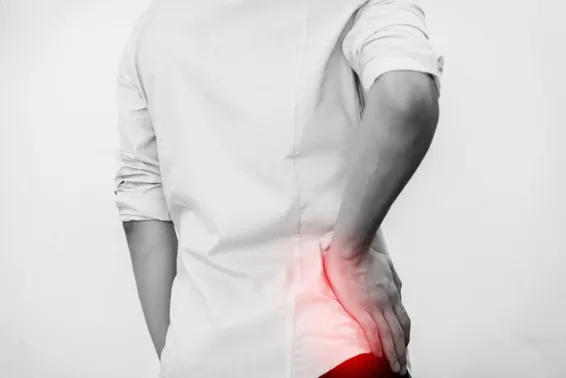 What Is Sciatica?
The body is made up of nerves that range in shape and size. One of the largest nerves in the body is called the sciatic nerve. This runs the length of the back before it reaches the legs and splits in two. This is a nerve that can get irritated due to a variety of potential causes. When this happens, people often complain of back pain and leg pain. Sometimes, they describe leg weakness and the sensation of shock-like pains running from the back into the leg. This can make it hard for people to go about their daily routines. This is where a chiropractor can help people with sciatica.
The Treatment of Sciatica at Dirks Chiropractic
If someone comes to see us for help with sciatica, we have a variety of treatment options at our disposal. One of the most common treatments that we will use to help people with this type of back pain is adjustments. We will make sure the vertebrae are properly aligned, helping to free the sciatic nerve if it is trapped.
We can also use something called low level cold laser therapy to help some people who are suffering from sciatica. We seek to identify the root cause of why someone has sciatica. This allows us to best address people's concerns, allowing them to not only get better but stay better as well. Trust us to help you.
Looking for a Chiropractor in Greenville? Call Dirks Chiropractic Today
At Dirks Chiropractic, we place the needs of our patients first. One of the most common reasons why patients come to see us is sciatica; however, we can create so much more than just that. Our doctors work hard to stay up to date on the latest information in our field because we believe this allows us to best serve our patients. If you would like to learn more about chiropractic care in Greenville, call us today to make an appointment. We would be happy to help you with your healthcare needs.