Advancements in technology have made it possible for chiropractors and other medical professionals to treat pain and discomfort with violet and red laser therapy. At Dirks Chiropractic, we have extensive experience providing residents of Greenville, NC, with cold laser therapy. Cold laser therapy is a natural and effective treatment option for chronic back pain and is especially effective when performed alongside chiropractic care.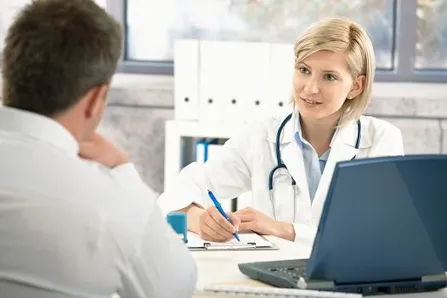 Cold Laser Treatment for Chronic Back Pain
Chronic back pain can have a devastating impact on your quality of life. Cold laser therapy works by altering tissues at a cellular level, improving how they function, and stimulating the healing process. Lasers can correct minor abnormalities that cause tissues to become inflamed and painful. With cold laser treatment, this process is reversed and tissues are allowed to heal on a cellular level. Chronic back pain takes time to heal, but with today's technology, however, cold laser therapy can get you on your way to feeling better quickly and safely.
Benefits of Chiropractic Care and Erchonia Laser Therapy
Chiropractic care and the use of Erchonia laser therapy go hand in hand. While chiropractic adjustments work to restore balance in the body, cold laser therapy addresses cellular changes. Cold lasers target damaged areas and give cells a chance to heal properly and to work more efficiently without pain and discomfort. With continued treatment, it may be possible that your chronic pain is minimized enough to allow you to enjoy many of your favorite activities again.
Follow Your Chiropractor's Directions
Following your chiropractor's directions is essential throughout the healing process. Getting the rest you need and performing corrective exercises will enhance your body's natural healing process. Following cold laser therapy and chiropractic care, it is important to follow our chiropractor's advice so the therapies are as effective as possible.
Visit Dirks Chiropractic for all of Your Pain Management Needs in Greenville
Dirks Chiropractic offers state of the art cold laser therapy to provide patients suffering from various types of pain and discomfort with healing benefits. Individuals who suffer from chronic back pain, neck pain, auto accident injury pain, and work injury pain can find the relief they are looking for through violet and red laser treatment. Combining laser therapy and chiropractic care provides the body with what it needs to start the healing process. For more information on cold laser therapy or to schedule an appointment, call us at (252) 751-0660.