Why a Chiropractor May Provide You with Foot Pain Relief
Like any other part of the body, your feet need compulsory care because they aid in movement and balance. Your feet are the foundation of your body, if your feet are out of balance they can affect your knees, hips and spine. Developing foot pain not only hinders you from walking, but it can also give rise to other foot pain-related conditions. Ignoring a mild or severe ache can lead you to chronic problems, which are cumbersome to manage. Custom Orthotics for your feet is one of the best ways to treat foot, leg, or back problems. Getting scanned and fitted for custom shoe orthotics from Dirks Chiropractic can help solve foot pain conditions as well as knee, hip and spine conditions. Before heading that direction, it is necessary to have an overview understanding of how it operates.
---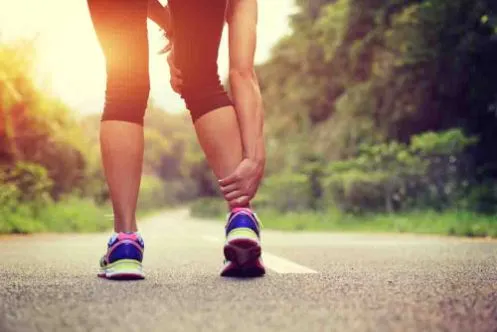 ---
What Orthotics Are
Are you having foot, leg, or back problems? If yes, your doctor can recommend customized shoe inserts known as orthotics. Remember, foot pain varies from person-to-person, which is why you will get a custom-made shoe orthotic insert specifically for you
The Role Orthotics Play
If you are experiencing pain or discomfort of the feet and legs, your Chiropractor may devise an orthotic treatment plan to manage your case. Because they are customized to accommodate your foot pain condition, they are more than just a shoe insert you can buy online or over the counter. Your doctor may prescribe them if other treatment interventions have failed to work. These special custom orthotics help in:
Rectifying foot deformities
Improve the function of the foot and ankle
Supporting the ankles, knees, hips and spine
Preventing the foot from exposure to more injuries
---
Foot Levelers - 3D Laser Scanner
---
How a Chiropractor treats foot conditions
You may have experienced foot pain longer than you ever imagine, and the only person that can help you out is a Greenville-based Chiropractor. Besides custom orthotics, they also specialize in providing foot pain relief for patients based in the region and beyond.
The doctor will first ask you about your symptoms. You will need to answer their questions based on the symptoms, the triggers, and the pain relief. After that, they will carry out a physical exam of your feet and Laser 3D Scan to determine the origin of the pain.
Treatment plans vary from person-to-person depending on the seriousness of the problem. Your doctor may ask you to perform specific activities or conduct classic imaging such as X-ray or MRI, to determine the cause of the pain. Then, they may prescribe special custom inserts to address the precise location and the nature of problems in the structure of your feet.
---
Foot Levelers - Custom Orthotics

---
Call Dirks Chiropractic Today
Custom orthotics are meant to correct a wide range of foot pain problems and help in lower extremity and back conditions. However, it doesn't mean all people will benefit from the shoe inserts or pads. Understanding the rationale behind foot pain relief is a primary concern for your Chiropractor. Our staff considers you as part of their family, which is why they will customize their services to meet your needs.
Visit or Call Dirks Chiropractic today to enjoy all the foot care you need!