Why Expecting Mothers Need Prenatal Chiropractic Care
As a pregnant woman, you are likely to experience pains in your lower back, neck, and hips. The pain may even become worse after childbirth. Fortunately, Dirks Chiropractic offers comprehensive prenatal chiropractic care for expecting mothers in Greenville, and Washington. Here's what you need to know about prenatal Chiropractic care.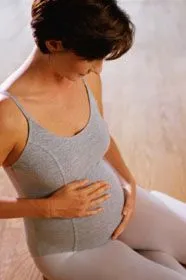 Chiropractic Care and Pregnancy
Prenatal chiropractic care involves our Chiropractors realigning the spinal column and joints to promote health and wellness throughout the body and to reduce pain. Our treatments are safe for you and your baby, and doesn't involve drugs or surgery. Most pregnant women find instant relief after each Chiropractic session.
Unfortunately, Chiropractic care is not recommended for expecting mothers who are experiencing vaginal bleeding, have placenta previa, or had an ectopic pregnancy. Before we can perform any adjustments or apply any treatments, we need to conduct a health evaluation to determine if Chiropractic care is right for you.
Why Pregnant Women Need Prenatal Chiropractic Care
Being pregnant exposes you to many hormonal and physical changes. The structure of your body will start changing, which is why you start experiencing pain in your body. During the third trimester, your baby will become heavier, thus, interfering with your posture, spine, and joints. You may experience uncomfortable changes such as:
A bulging abdomen that causes your back to curve
Poor posture
Changes to your pelvis to help your body prepare for the upcoming labor
Regular visits can address these issues and more. Not only does prenatal Chiropractic care can help bring balance to your spine and pelvis, but it is also beneficial for your baby.
Visit Our Chiropractor to Experience Pain Relief
At Dirks Chiropractic, we specialize in prenatal care. We understand how fragile an expecting woman can be, and that is why we use adjusting tables to accommodate their growing bellies. We want to help our pregnant patients have a healthier and comfortable pregnancy, control their symptoms, reduce their delivery and labor time, and relieve their pain. Let our Chiropractors improve your overall health naturally and safely.
Safe and Natural Methods for Pregnant Women
At Dirks Chiropractic, we are committed to promoting health and wellness throughout your pregnancy. We accommodate the growing needs of expecting mothers who need prenatal chiropractic care. Call our Greenville office at (252) 751-0660 to schedule an appointment.